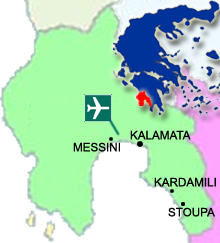 Stoupa is a small, traditional town right in the heart of the historic Messinian Mani. We are 290 kilometers from Athens International Airport, 250 kilometers from the port of Patra and 45 kilometers from Kalamata City (the biggest of the nearest cities) that features everything that is expected from a modern urban center providing a port, coach station and an airport that serves domestic and international flights.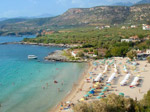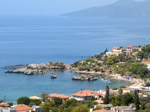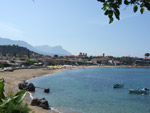 (- - - - - - - - - - click on the images to enlarge - - - - - - - - - -)
The combination of mountain and sea, on a backdrop of the Mani and its famous olive groves make Stoupa a breathtaking and popular destination.
Our neighboring villages are Kardamili (7.4km), a traditional Mani village where one would find the Municipality of Lefktro, Neohori (3.4km) which is a traditional mountain village and Agios Nikolaos (4.7km) which is a beautiful harbor village home to our 24 hour Medical center. Accessible from Stoupa not only by road but also by a beautiful coastal path, Agios Nicholaos is at perfect distance for those who are looking for a nice breathtaking walk from Stoupa. For the more adventurous it is possible to hire a petal-bike and continue the journey on to Agios Dimitrios (6.8km) or even the beautiful village of Trachila (11.9km).